28 September 2017

A PATIENT FURY by
Sarah Ward (Faber £12.99)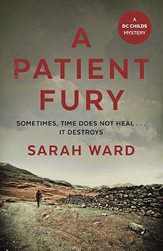 This third outing for Ward's robust DC Connie Childs underlines that she is on the way to being a Jane Tennison for a new generation.
A family of three is obliterated by a fire at their Peak District house.
On the surface, it looks like a straightforward case of murder-suicide: the mother kills her husband and son, and hangs herself after setting fire to the house.
But Childs doggedly sets off in pursuit of other possibilities — not least that all three family members were murdered by an intruder, even though there is no sign of forced entry. The Derbyshire countryside is beautifully evoked as the plot unfolds, revealing that the victims' past had a large part to play in their fate and that old jealousies can cast long shadows.
A crime reviewer herself, Ward's confidence is growing, making Childs a modern police heroine to cherish.
28 September 2017
GOOD FRIDAY by
Lynda La Plante (Zaffre £18.99)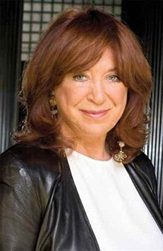 DCI Jane Tennison became one of the great fictional detectives of the second half of the past century, immortalised by Dame Helen Mirren in the television series Prime Suspect.
Gritty and ferociously proud to be a woman in a man's world, she epitomised the changing face of policing.
Her creator, La Plante, has written three prequels to her character's story, telling how the young Jane progressed from constable to detective.
In this third episode, set in 1976, Tennison is a new DC, appointed to the 'Dip Squad' — responsible for catching pickpockets — when she finds herself caught up in an IRA bombing in Covent Garden.
Told with La Plante's typical elan, it charts with nail-biting precision the effort to catch the bomber, before there is another atrocity.
My only reservation is that this young Jane demonstrates none of the splendid spirit that so illuminated her later years — she almost seems intimidated by her colleagues. The original, older Tennison would never have let that happen.
28 September 2017

RESURRECTION BAY by
Emma Viskic (Pushkin Vertigo £12.99)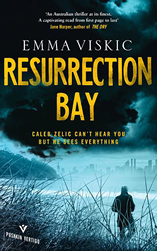 This striking debut, which arrives with a considerable critical reputation, more than lives up to its hype and introduces an intriguing new detective — Caleb Zelic, who happens to be profoundly deaf.
He makes up for his lack of hearing with exceptional intuition and powers of observation.
The story opens with the murder of one of his childhood friends, Gary, a policeman in Melbourne.
Zelic and his female partner Frankie, a former cop, run a company that investigates fraud, but they decide to look into the death nevertheless. In doing so they find themselves the target of the killer, who may also be threatening Zelic's ex-wife Kat, whom he still loves. The search takes the pair back to Zelic's home town of Resurrection Bay.
Fierce, fast-moving, violent and yet written with a delightful sprinkling of irony, it is as exciting a debut as fellow Australian Jane Harper's The Dry, and I can think of no higher praise.