CRIME AND CRIMINOLOGY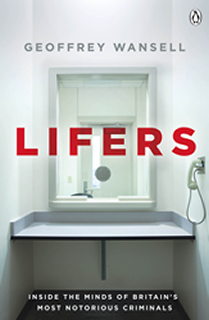 In 2016 Geoffrey finished work on a book for Michael Joseph and Penguin about the sixty or so men, and two women, who are subject to 'whole life terms' of imprisonment - which means they are almost certain to end their lives behind bars.

Geoffrey Wansell's Lifers is a chilling and fascinating look inside the minds of some of the world's most notorious criminals and serial killers.
 
In this ground-breaking book Wansell brings together interviews and original first-hand accounts from some of the most feared and dangerous criminals on the planet. Lifers offers a glimpse inside the minds of murderers as well as a chance to understand what it really means when 'life means life'.
 
By gradually gaining the trust of these prisoners, Geoffrey Wansell's Lifers reveals more of the criminal mind than has ever before been seen.

'Lifers' was published in June 2016, and is now due to be published in paperback in May 2018 with the new title 'Pure Evil'.
There is huge consumer demand for criminal exposés. Comparative titles 'Monster', based on the crimes of Josef Fritzl, sold 90,000 copies and
'Beyond Evil', an account of the Soham murders, sold 65,000 copies.
FILM AND THEATRE
"Poirot and Me"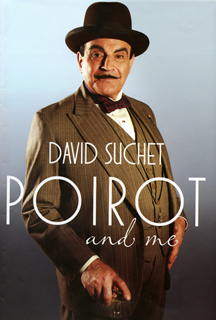 'Poirot and Me' has now been published and can be purchased at £20 by following this link to the Headline site:
Headline Publishing.


It can also be purchased from all good bookshops and online - including a Kindle edition - from Amazon by clicking on the following link:

'Poirot and Me' by David Suchet.

Please click on the cover to the left in order to read the Press Release and some extracts from the book.
Geoffrey Wansell's biography of Terence Rattigan has been republished by Oberon Books and can be purchased nationwide and at all the usual online bookstores, including Waterstones and at the National Theatre Bookshop in London. Also, it has now been published as an ebook and can be purchased and downloaded at the Kindle Book Store.
Since January 2009, Geoffrey has been The Daily Mail's Thriller Reviewer and many of his reviews can be read by clicking here.
Or by clicking here you will be able to read some of his Thriller Reviews on this web-site.


Geoffrey can be heard regularly on Radio 2 on the Jeremy Vine Show.


Geoffrey Wansell is an award-winning freelance journalist who works principally for the Daily Mail. He has written eight books on a variety of subjects and is the official historian for the Garrick Club - and a Trustee!

Geoffrey Wansell was the authorised biographer of the Gloucester-based serial killer Frederick West, having been appointed to the role by the Official Solicitor to the Supreme Court, as a result he has been acknowledged as one of Britain's leading authorities on serial murderers. He lives in London.