home | biography | current projects | journalism | true crime podcasts | thrillers & crime reviews | management | email | amazon | barns&noble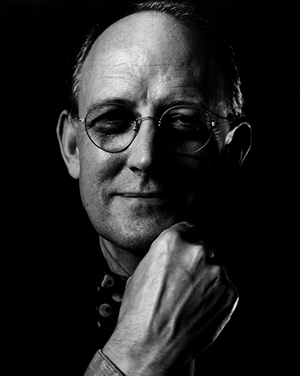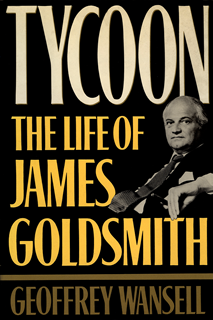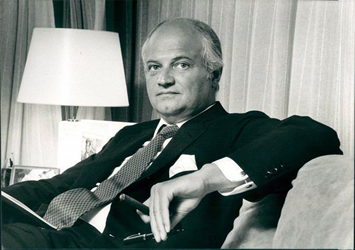 Egotistical and brilliant, Sir James Goldsmith is one of business's most flamboyant controversial tycoons. A self-made billionaire known as "the most powerful predator stalking the jungles of Wall Street today," and confidant to presidents and kings, he presides over a transatlantic empire that includes the Grand Union supermarket chain and Crown Zellerbach. This biography, written with his full cooperation, tells the story of a maverick entrepreneur whose business acumen - despite the uninhibited private life of a self-proclaimed "two-family family man" - has put him among the twenty wealthiest people in the world today.

Son of a British Member of Paliament whose family came from the Jewish ghetto in Frankfurt, Germany, Goldsmith was saved from bankruptcy in 1957 by a fortuitous bank strike, and went on to amass an empire of European businesses before turning his back on that continent - and setting his sights on the United States. "I have made more money in the U.S. in two years than twenty-five years in Europe," he said recently. "The country has liberated me." Readers of Tycoon will see how: here are the inside stories behind his spetacular takeovers, as well as the much-publicized, failed move on Goodyear Tire and Rubber (a "failure" that netted Goldsmith an estimated $93 million). A man of unexpected and forceful originality who believes that "if you can see a bandwagon, it's too late to get on it," Goldsmith is here revealed in the first unexpurgated story of his life and career. Goldsmith has triumphed by flouting orthodox business wisdom and in the process has created a new American legend in the tradition of the Rockefellers and the Hunts. His story is as colourful as fiction, but it is unputdownable as fact.


For a synopsis of any of Geoffrey's books, please click on the appropriate cover below.


home | biography | current projects | journalism | true crime podcasts | thriller & crime reviews | management | email | amazon | barns&noble
Web design: BonaVista
© John Rawnsley 2007