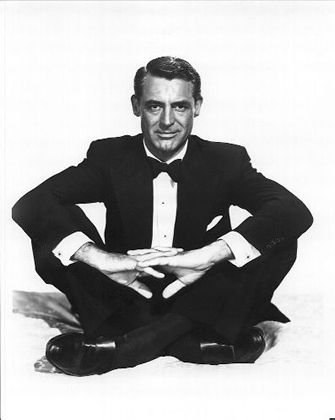 Haunted Idol - The Real Story of Cary Grant is the first in-depth biography of Cary Grant. Just mention its subject's name and immediately one pictures the epitome of masculine style and elegance; the raised eyebrow, the quizzical look that, over the course of some seventy movies, the most beautiful women in Hollywood have pursued across the screen - Marlene Dietrich, Mae West, Grace Kelly, Hepburns (both Katharine and Audrey) and Marilyn Monroe, to name only a few. But, until now, perhaps less has been known about Cary Grant the person than about any star of comparable stature.
There are many reasons for this silence. In a world where media attention is the coin of the realm, Grant has, for decades, waged a constant battle for secrecy, as shy of publicity as he is fearful of being forgotten by the fans he has refused to court. Such contradictions and fears are, in fact, the hallmarks of a personality that, despite the accumulation of vast wealth and equally vast fame, has never been able to escape its own past.
Cary Grant was born Archibald Alec Leach to working-class parents in Bristol, England, shortly after the turn of the 20th century. When he was ten, his mother was confined to a mental institution; three years later he ran away to join a traveling vaudeville show, working first in Britain and then America where an eventual Hollywood contract enabled him to climb his way to stardom.
From his two years of resarch and hundreds of interviews with those who knew Cary Grant, Geoffrey Wansell has constructed the details of both the star's career and his private life. Here are the stories of Grant's maddening perfectionism on the set, his obssesion with money and the business side of filmmaking. Here, too, are accounts of his five marriages and four bitter divorces; of his frequent arguments with his ex-wives, including Woolworth heiress Barbara Hutton and actress Dyan Canon; of his experiments with LSD and his friendships with fellow actor Randolph Scott and the reclusive billionaire Howard Hughes.
Haunted Idol is certainly the biography of a ledgendary movie star; but it is also a powerful and startling portrait of a man pursued by the demons of his childhood, of a private person constantly at war with his public image.